Catch up with the latest student stories, events, and news updates. It's everything St. Louis Public Schools, in your pocket. If you haven't already, download the app! Download for Android
https://bit.ly/3FhyYin
Download for iPhone
https://apple.co/3EWQ9Eu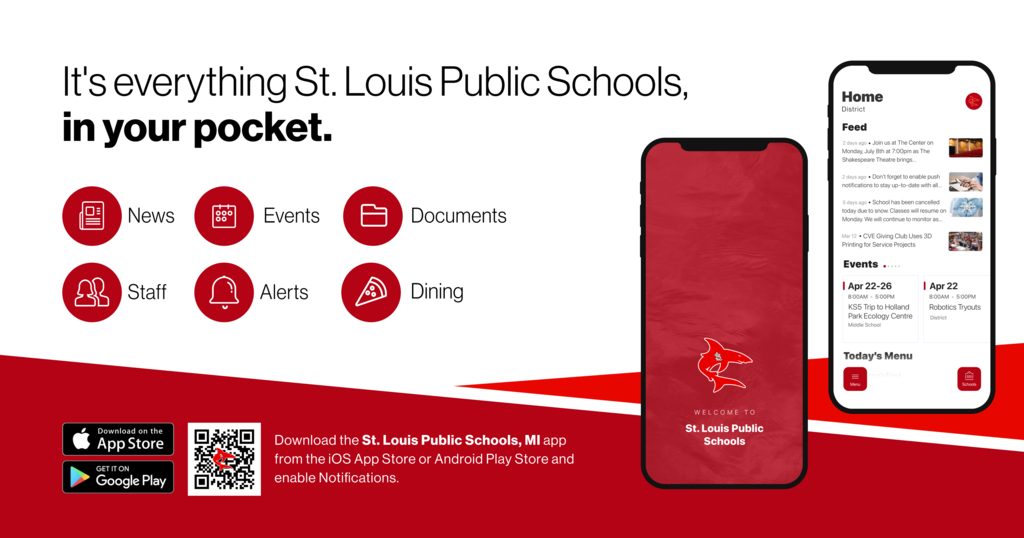 The Shark Tooth Woodshop has created another project to support our community organizations. This rocking tractor is being donated to the Gratiot County Fair for Youth. It will be auctioned off at their annual dinner and dance benefit. The tractor was handcrafted by Boone Childs, Ryder Siefka, Colby Taylor and Matt Clark. Great work Mr. Maxwell and crew. Go Sharks!!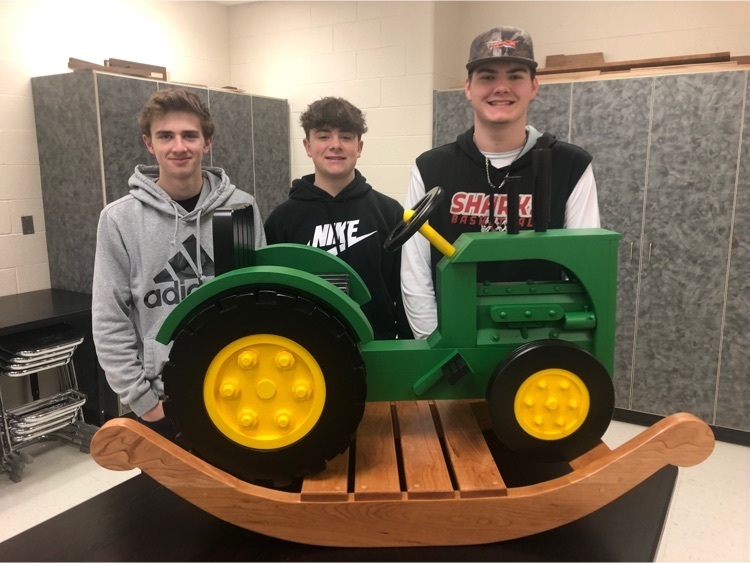 St. Louis Public Schools will be closed tomorrow, Thursday, February 23, 2023, due to inclement weather.

St. Louis Community- Please take a moment to read the memo below from SLPS Superintendent, Ms. Jennifer McKittrick, and the surrounding area Superintendents.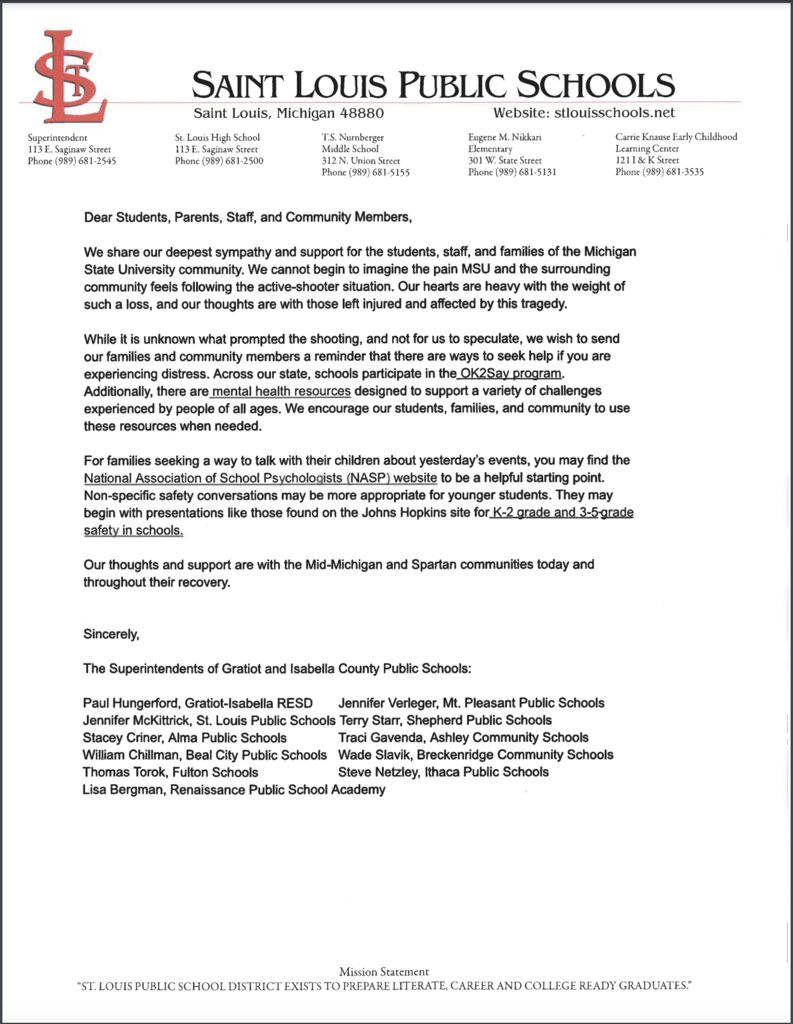 St. Louis High School First Semester News and Notes- Our journey at the Shark Tank has been exciting and we are looking forward to the near future as our winter activities are set for memories to be made. We will continue to evolve and learn together at the Shark Tank. As for the climate of our building rolling into the end of first semester, it's been fantastic. Our wrestling program, led by Kevin Kuhn, has us ranked as one of the top teams in the state and our other programs are continuing to improve. Our Sharktooth Woodshop classes, led by Phil Maxwell, made over 1,000 Christmas toys out of wood and dispersed them to nearby elementary schools right before our break. Our SLHS Writing Team, led by Erin Busch-Grabmeyer, competed and earned first place overall in the Central Michigan Writer's Club. To further illustrate our highlights, our cross-country program, led by Jay Puffpaff, finished third at the state finals and culminated their achievements by earning all-state academic first team honors. Our girls basketball squad, led by Coach Knauff, is now 8-4 this season and has shown a ton of improvement. We had 21 students qualify for States in Grand Rapids in March. Mrs. Reeves and Mrs. Biehl prepared our students to overachieve and our crew exceeded expectations. Our band program, led by Stephen Lawhorne, put on a Holiday Festival of Bands performance and many more performances are set for the near future. For the mental health and wellness of our building, we have multiple initiatives ready to begin. We will be hosting a zoom presentation for all of our students on OK2Say next month. This program is set up to assist our students with social-emotional learning and being kind to others. This is a nice follow up to our December presentation we had with Jeff Olson with his Do It For Daniel message. In the future, we will be sending out a check in Google Form with our students on mental health, as well. This will be in conjunction with our counselor, Terre Sura. With the combined efforts of our entire staff, our goals of making our mark at SLHS in academics, athletics, and service have shined, thus far, in the 22-23 school year. We appreciate our parental support and please realize that our staff will continue to show genuine love to our students. I'm grateful to be a small part of empowering our good people and programs at the Shark Tank to help students overachieve. Go Sharks!! Benjamin R. Brock Principal St. Louis High School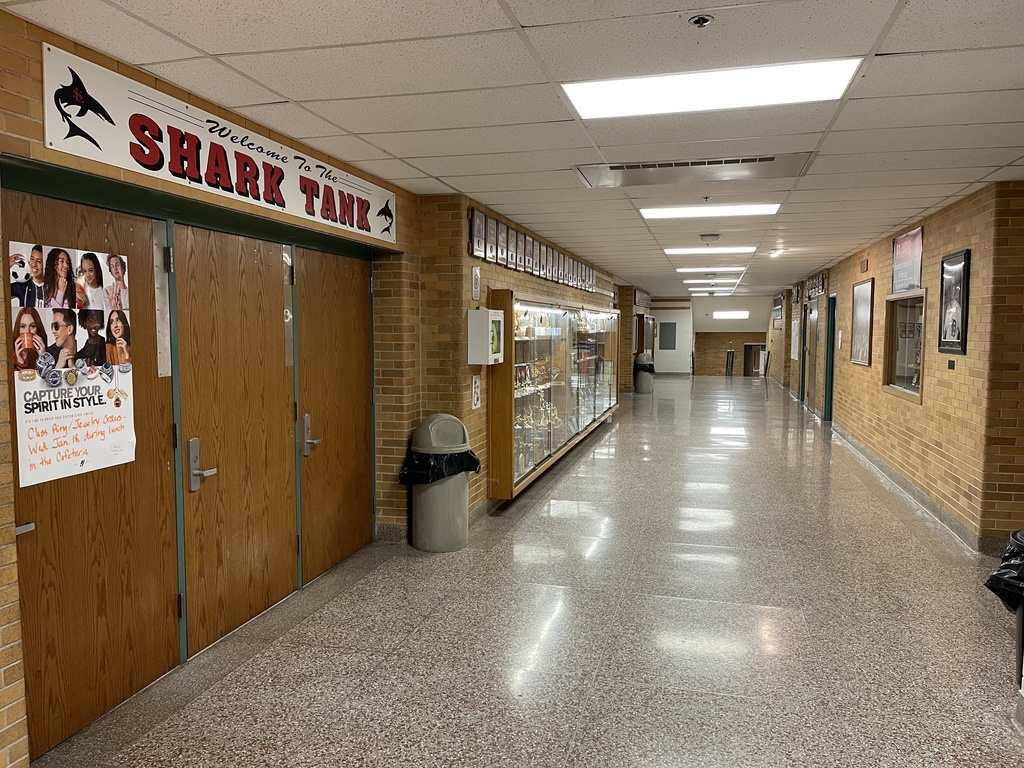 With our winter activities underway, the Shark Tank is rocking and our students are ready to make history at SLHS!! Make time to catch an event and see our school spirit!! Go Sharks!!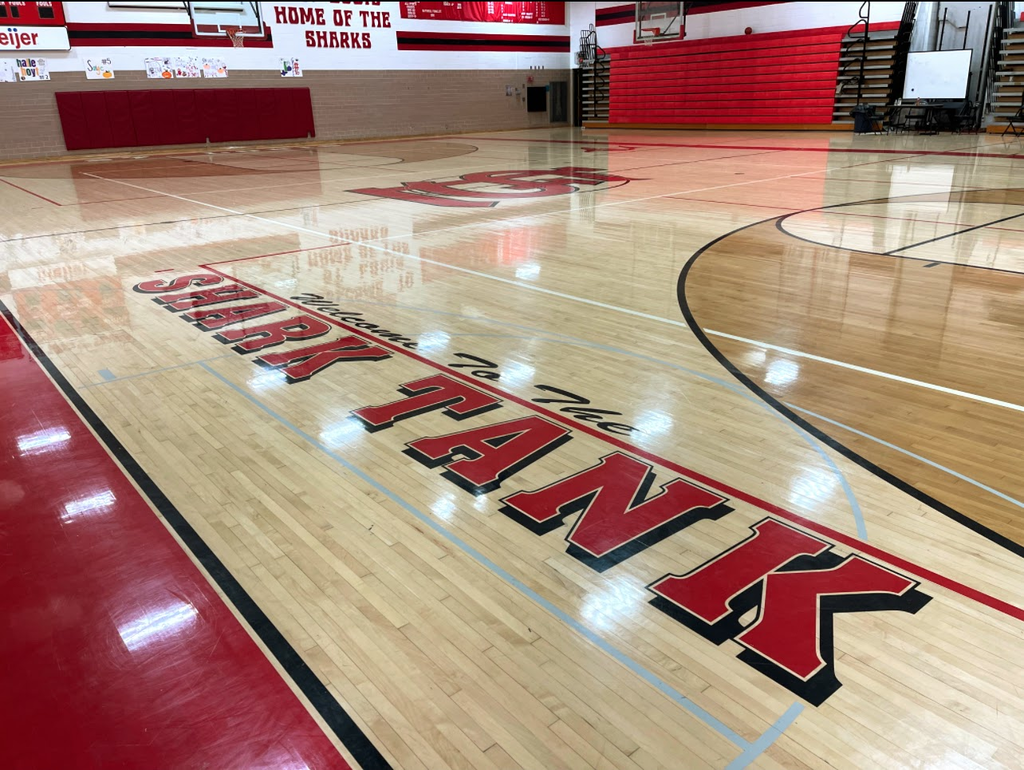 Our Boys and Girls Cross Country Teams performed very well this season. Our boys finished 3rd in the State after winning Regionals and the TVC. Our Girls also qualified for the MHSAA State Finals and performed very well. Go Sharks!!
Our Sharktooth Woodshop made wooden plaques for every branch of the military this past Veterans Day. Military Veterans were given these plaques free of charge and every plaque was hand made by an SLHS student.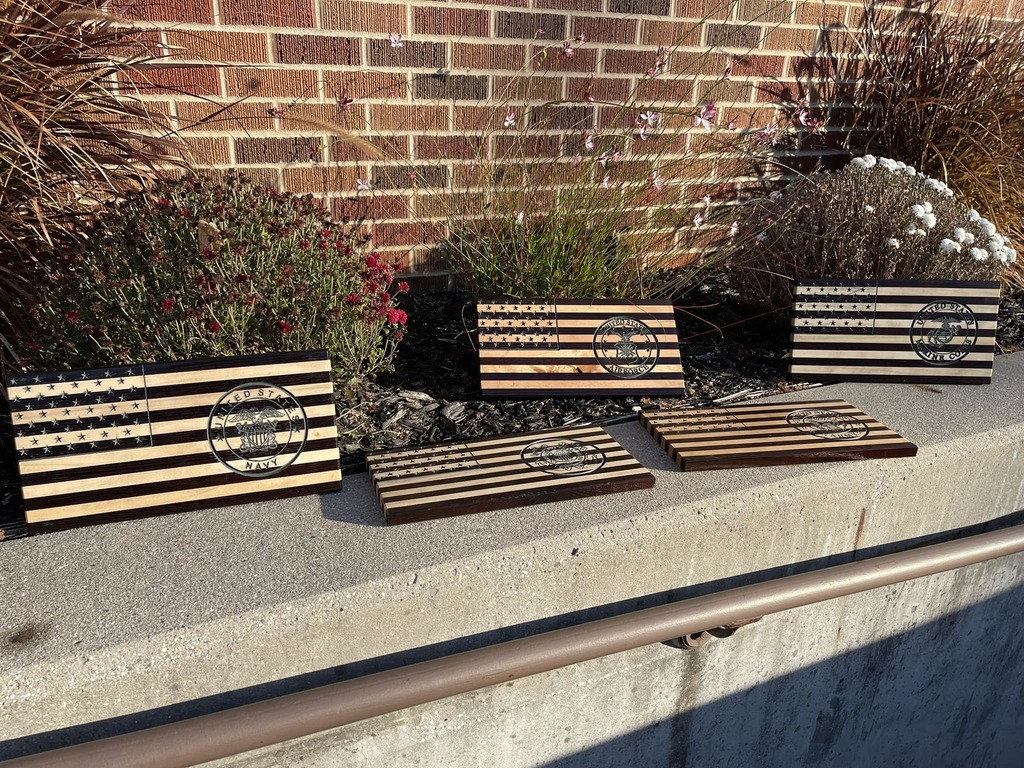 Our Girls Golf Team, led by Coach Biehl, won the MHSAA Regional Championship for the first time in school history. Go Sharks!!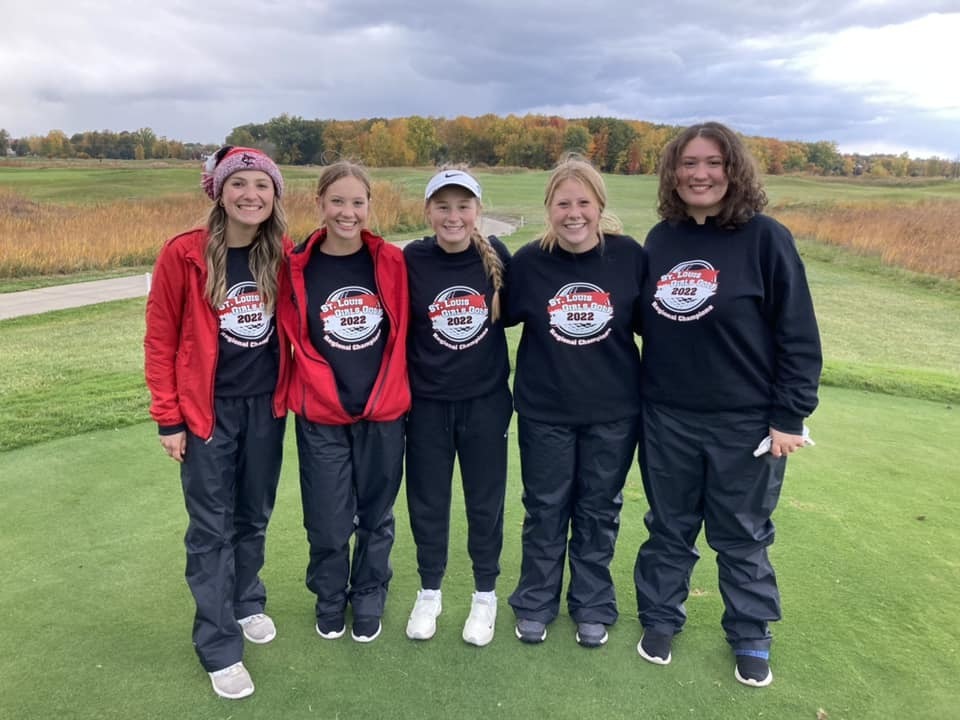 Thanks to all of our parents and students who joined us at the Shark Tank for our Freshmen Orientation and Open House for the 2022-23 school year. Our Student Council organized the orientation and students had an opportunity to receive their schedule, locker, and new Chromebook. Go Sharks!!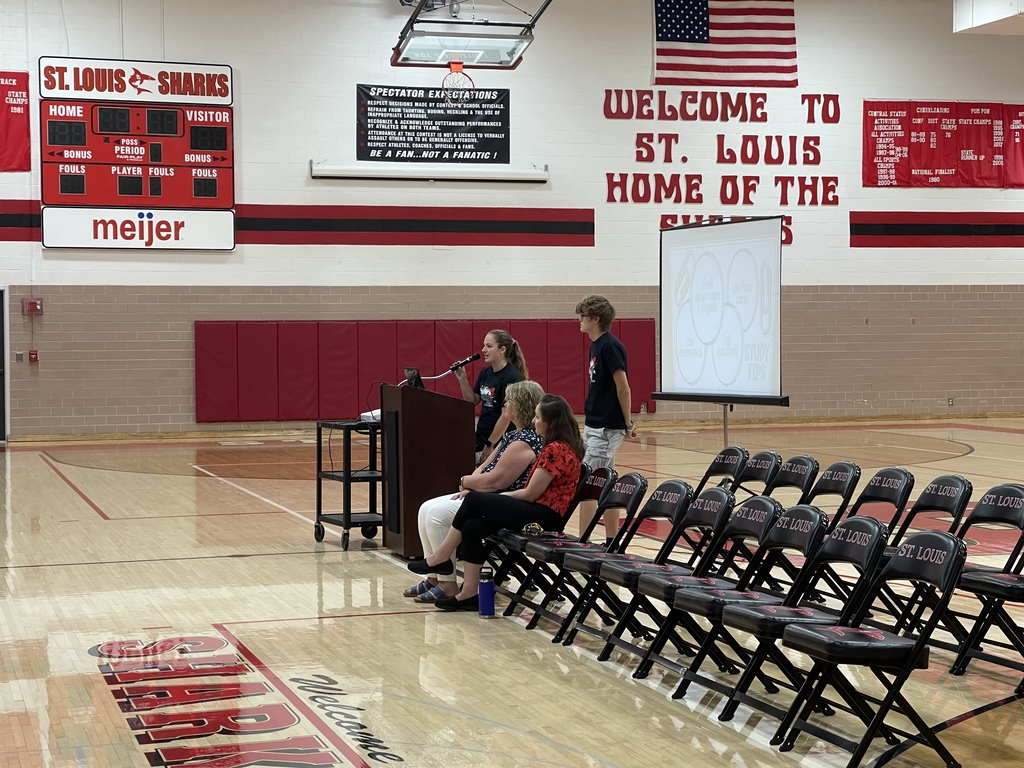 Mr. Bernia's class utilized Chromebooks today to participate in a virtual escape room. Every student in grades 6-12 received a brand new 14" Chromebook and case at St. Louis. Thanks to our tech department, Mr. Kevin O'Brien, for making this a reality after receiving a grant to purchase these devices. Go Sharks!!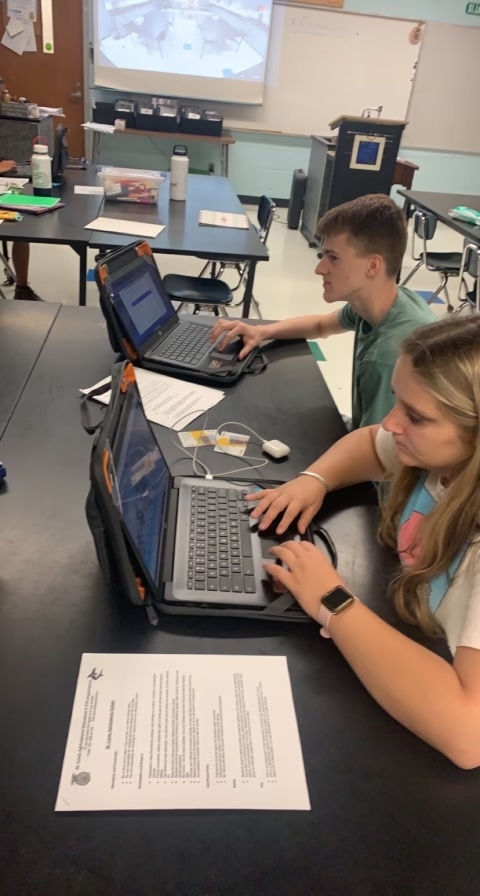 Fall is in the air at SLHS as our band is out practicing the fight song at 8am!! Mr. Lawhorne has his crew ready to rock and don't be surprised to hear a little Black Sabbath at our next home game!! Go Sharks!!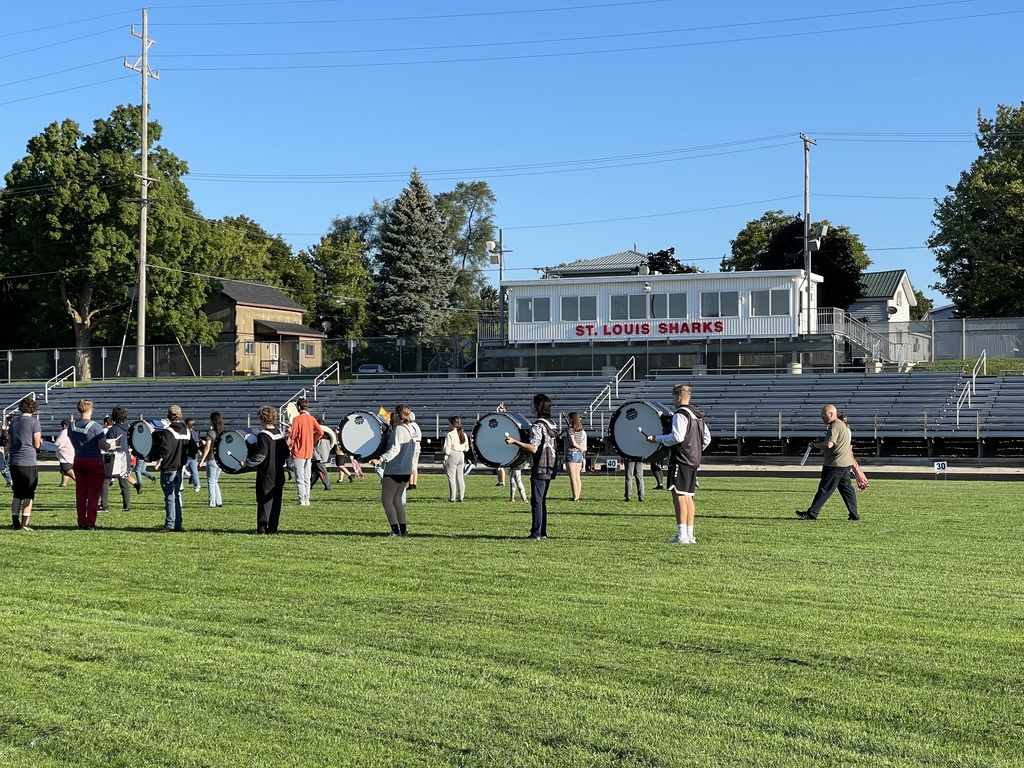 Wrestling State Finals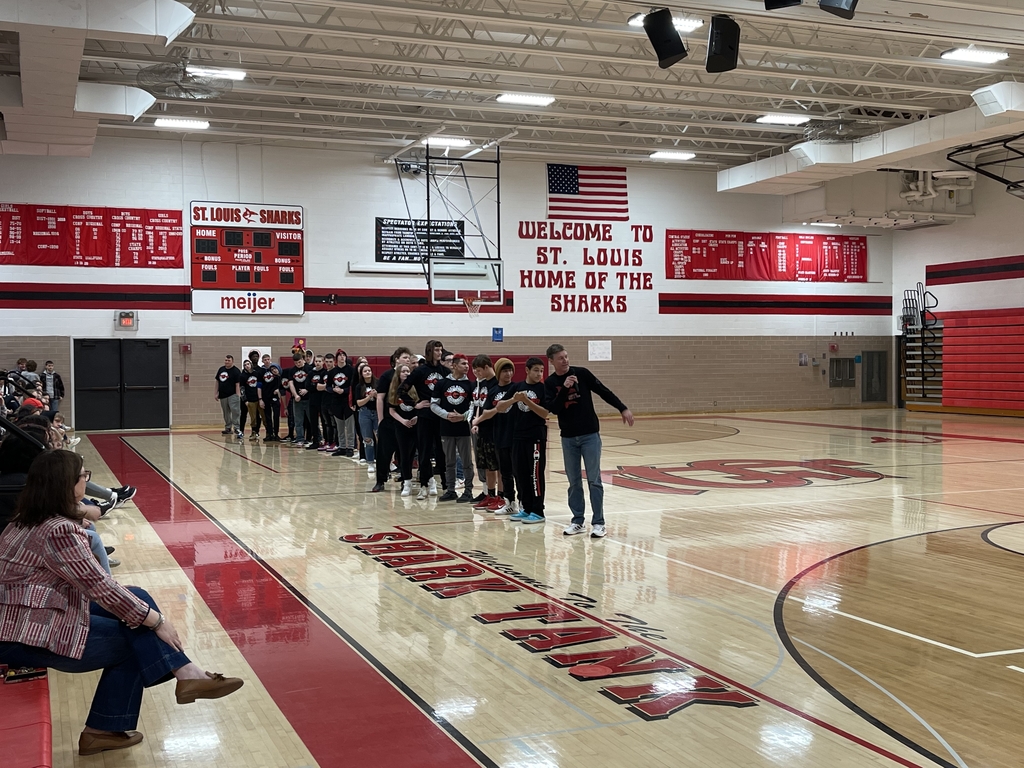 Welcome to the Shark Tank!!